News
Starry Offers Contactless Internet Installations
Aug 11th, 2020
---
Starry now offers contactless internet installations for residents moving into select buildings in Denver, LA, NYC, Boston and DC. Contactless installations enable residents to access Starry's super-fast internet upon move-in, so that you have great WiFi even before a single box is unpacked.
HOW IT WORKS
Starry makes move-ins simpler by providing residents home internet access on the day they move in through two programs: Day One and Instant On. Both programs enable residents to have immediate internet access and their WiFi already set-up when they cross the threshold of their new home.
Day One Program
To participate in Starry's Day One program, residents sign up for service and coordinate with their building management to give Starry permission to install prior to move-in.
Instant On Program
With Instant On, Starry works with building management to equip un-leased units with Starry internet. As residents sign leases for those units, they have the option to either keep Starry Internet or return the router if they are not interested in trialing the service. Starry recently partnered with Related Companies to offer Instant On in select buildings in both DC and NYC.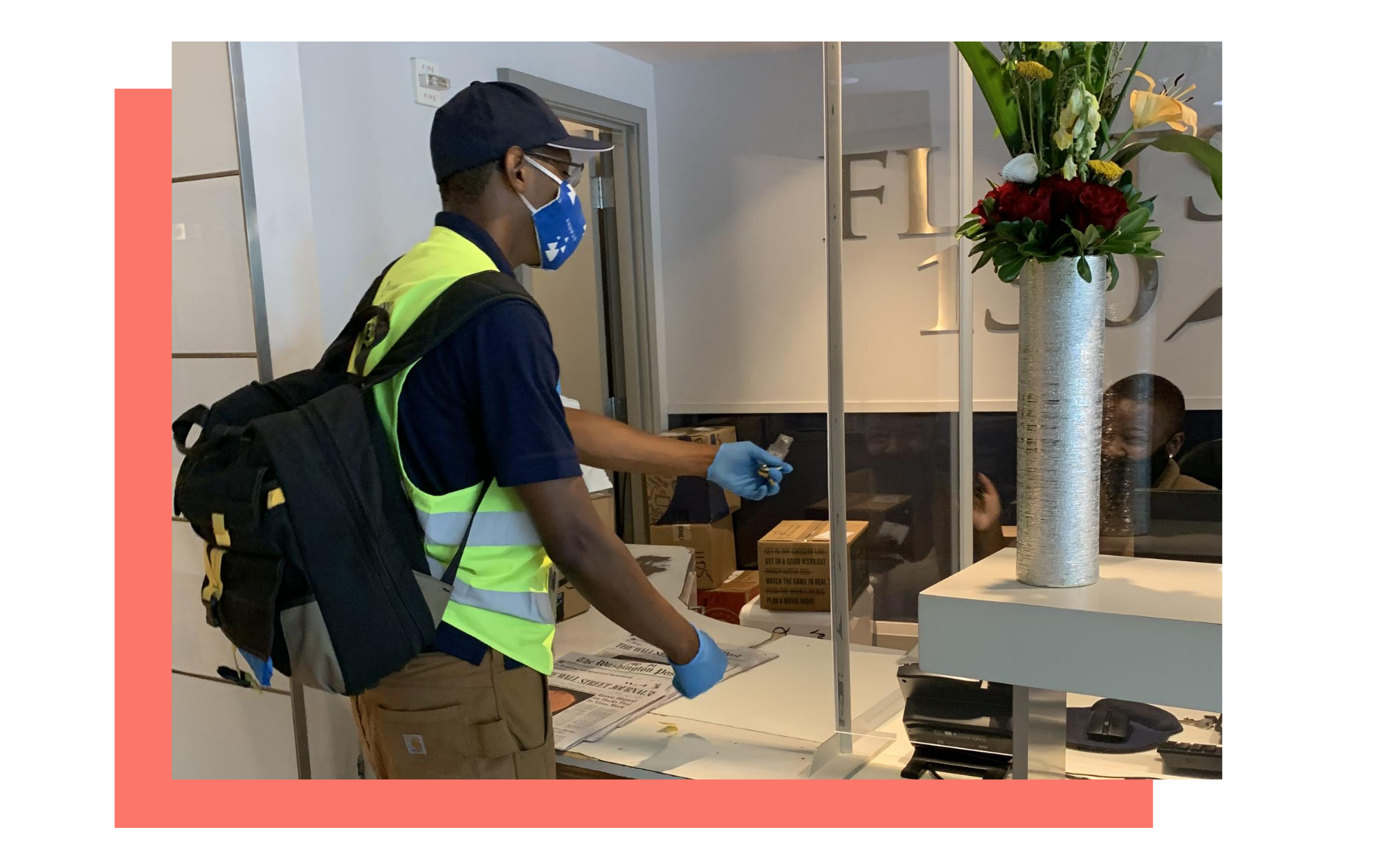 FOR BUILDING MANAGEMENT
Building management teams rave about the ease and simplicity of both programs. Management is excited to offer residents internet on the day they move in and residents are excited to have one less thing to worry about when moving. Day One and Instant On are available by invitation to select buildings at no cost to either the building or the resident. Property managers and leasing agents can utilize Day One and Instant On as a leasing tool and value proposition for new residents, especially throughout the lease-up stage. Most buildings consider Starry Internet a valued amenity and some even cover residents' subscriptions as a leasing incentive.
FOR RESIDENTS
Regardless of the program a resident chooses to utilize, Starry will take care of the logistics! With Day One, Starry will coordinate with the onsite management team to set up the contactless installation after the initial resident request. With Instant On, Starry works with management to install routers in un-leased units. When a resident chooses to participate in either Day One or Instant On, they'll see the pre-installed Starry router and an informational postcard in their unit the day they move in. Residents simply follow the steps on the postcard to "turn on" their internet.
How do I know if either program is available in my building?
If a building management team is interested in bringing Day One or Instant On to their building, simply reach out to your local Starry marketing team member for next steps. Or, reach out to getstarry@starry.com.
We are excited to continue striving forward, keeping the customer experience at the heart of everything we do.
---
Tags
See if Starry is in your building